At the annual North American conference of the RSAI, the
NARSC Council bestows the following awards.
Walter Isard Award for Scholarly Achievement
This award is named in honor of Professor Walter Isard, father of Regional Science, founder of the Regional Science Association, and a leading scholar in the worldwide Regional Science community. Established in 1994, the award pays tribute to regional scientists who have made significant theoretical and methodological contributions to the field of Regional Science throughout their careers.
Past recipients of this prestigious award include the following regional scientists:
1994 Walter Isard
1995 Charles Leven
1996 Ann Markusen and Karen R. Polenske
1997 Arthur Getis and Peter Nijkamp
1998 Masahisa Fujita and Jean Paelinck
1999 Britton Harris and Tony Smith
2000 John Quigley and Andrei Rogers
2001 Carol Taylor-West
2002 Michael Greenwood
2003 Geoffrey J.D. Hewings
2004 Niles Hansen and Harry Richardson
2005 Luc Anselin
2006 Ronald E. Miller and Charles ReVelle
2007 Brian J. L. Berry and Lawrence Brown
2008 Richard J. Arnott and Jan K. Brueckner
2009 William Strange
2010 Jacques-François Thisse
2011 Vernon Henderson
2012 Anna Nagurney
2013 Stuart Rosenthal
2014 Gilles Duranton
2015 Alan Murray
2016 Alex Anas
2017 Genevieve Giuliano and Mark Partridge
2018 Richard Church and Steven Deller
2019 Daniel McMillen
2020 Kara Kockelman
2021 James LeSage
2022 Roberta Capello
David Boyce Award for Service to Regional Science
This award honors Professor David Boyce, a prominent figure in Regional Science who promoted the Regional Science Association for a number of years and was instrumental in its long term success. The award acknowledges the service contributions that members have made to Regional Science organizations.
Past recipients of this prestigious award include the following regional scientists:
1994 David Boyce and Lay Gibson
1995 Geoffrey Hewings and Ronald Miller
1996 Ben Stevens and Morgan Thomas
1997 Manas Chatterjee and Kingsley Haynes
1998 Hugh Knox and Charles ReVelle
1999 Andrew Isserman and David Plane
2000 Mark Henry and Jock Munro
2001 J.W. Harrington and John Kort
2002 Gordon Mulligan
2003 Kieran Donaghy
2004 Adrian Esparza
2005 John Quigley
2006 Roger Bolton
2007 Randall Jackson
2008 Jean-Claude Thill
2009 Michael Teitz
2010 Janice Fanning Madden
2011 Janet Kohlhase
2012 Bruce Newbold
2013 Marlon Boarnet & Mark Partridge
2014 Michael L. Lahr
2015 Rachel Franklin
2016 Neil Reid
2017 Sergio Rey
2018 John Leatherman
2019 Dan Rickman
2020 John Sporing
2021 Jaewon Lim
2022 Stephan Weiler
Geoffrey J.D. Hewings Award
Named in honor of Professor Geoffrey J.D. Hewings who over the years introduced numerous graduate students to Regional Science and mentored them as young scholars. The award recognizes distinguished contributions to Regional Science research by scholars who have recently completed doctoral studies.
Past recipients of this prestigious award include the following regional scientists:
1995 Brigitte Waldorf
1996 Jean-Claude Thill
1997 Harvey Miller
1998 Serge Rey
1999 Ayse Can and Hesham Abdel Rahman
2000 Maureen Kilkenny
2001 Edward Feser
2002 Philip McCann
2003 Amitrajeet Batabyal
2004 Alan Murray
2005 Diego Puga
2006 Kara Kockelman
2007 Gilles Duranton
2008 Elena G. Irwin
2009 Henry Overman
2010 Esteban Rossi-Hansberg
2011 Nathaniel Baum-Snow
2012 Kristian Behrens
2013 Laurent Gobillion
2014 Eleonora Patacchini
2015 Alessandra Faggian
2016 Daoqin Tong
2017 Riccardo Crescenzi
2018 John V. Winters
2019 Elizabeth Mack
2020 Carlianne Patrick
2021 Tessa Conroy
2022 Zhenhua Chen
Roger R. Stough Outstanding Mentor Award
This award is named in honor of Professor Roger R. Stough. In addition to being a renowned scholar and contributor to the development of Regional Science, Roger was an outstanding mentor to dozens of graduate students and junior faculty members. This award recognizes regional scientists who have been exceptional mentors to students, junior faculty members and underrepresented populations and communities over a lifelong career.
2020 Peter Nijkamp
2021 Geoffrey J. D. Hewings
2022 Mark Partridge
Special Recognition Awards
Occasionally, the North American Regional Science Council wishes to recognize the special contribution of individuals to the advancement and support for Regional Science in North America .
The following individuals have received Special Awards:
1995 Beth Carbonneau
1999 Bill Williamson
2001 Jean-Claude Thill
2003 Walter Isard
2006 John Current
2013 David Boyce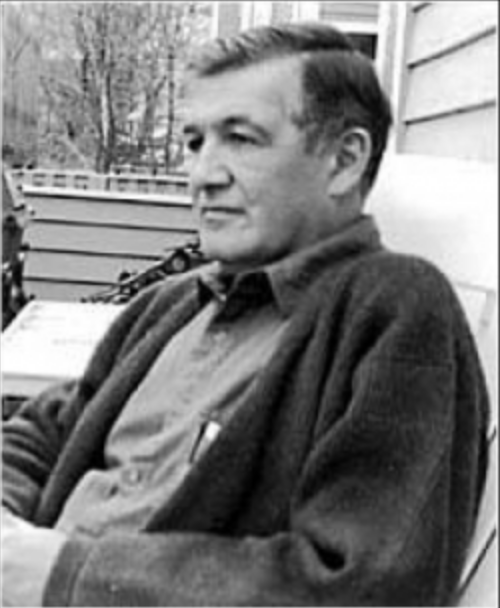 The William Alonso Memorial Prize for Innovative Work in Regional Science

The William Alonso Memorial Prize for Innovative Work in Regional Science was established in 1999 to honor the memory of a revered, pioneering scholar. In 1960 William Alonso was awarded the first Ph.D. in Regional Science by the University of Pennsylvania. The book based on his dissertation, Location and Land Use (Harvard University Press, 1964), is often credited with launching the field of urban economics. He made numerous major contributions to the study of migration, regional development, and the politics of numbers, and his work ranged from meticulous mathematical theory to far-ranging think pieces. William Alonso was Assistant and Associate Professor of Regional Planning at Harvard University (1959-67), Professor of Regional Planning at the University of California, Berkeley (1966-76), and Richard Saltonstall Professor of Population Policy at Harvard (1976-99).
The objective of the Prize is to recognize the recent innovative research contribution of Regional Science scholars in the spirit of Dr. William Alonso. Previous Prize Winners are:
2002 Masahisa Fujita and Paul Krugman, The Spatial Economy (MIT Press, 1999)
2004 Jacques-François Thisse, Economics of Agglomeration (Cambridge University Press, 2002)
2006 Luc Anselin, Local Indicators of Spatial Association (Geographical Analysis, 1995)
Ann Markusen, Sticky Places in Slippery Space (Economic Geography, 1996)
2011 Michael Batty, Cities and Complexity (MIT Press, 2007)
2013 Robert Sampson, Great American City (University of Chicago Press, 2012)
2016 David Boyce and Huw Williams, Forecasting Urban Travel: Past, Present and Future (Edward Elgar, 2015)
2016 Michael Batty, The New Science of Cities (MIT Press 2013)
2019 Richard L. Church and Alan Murray, Location Covering Models (2018 Springer)
2021 Edward Glaeser and David Cutter, Survival of the City (2021 Penguin Random House)
Silvia Cerisola, Cultural Heritage, Creativity and Economic Development (2019 Edward Elgar)
Although occasionally awarded to an article, the Alonso Prize is primarily a book prize. A book's key idea might have been presented first in a journal article, such as Alonso's "A Theory of the Urban Land Market," Papers of the Regional Science Association, 1960, but its fuller development and synthesis with other work can make the book innovative and eligible for the Prize.
Nominations for the next prize to be announced in 2021 are invited by the Alonso Prize Committee. They may come from any individual or organization including book publishers, university departments, government agencies, and other public or private entities. Each organizations is limited to make two nominations for each occasion. The deadline for nominations is July 1, 2021.
The nominated work must be a book published in 2016 or later. An edited book will be considered only if it is tightly-integrated, not a loose collection of chapters.
The nominated work may have single or multiple authors.
Authors are encouraged to self-nominate, and jurors will not know which books were self-nominated.
Previously nominated books may be re-nominated and will be considered anew.
Six copies of the book must be received by the deadline. Please contact Neil Reid at neil.reid@utoledo.edu for shipping instructions
To nominate a book (1) send an e-mail to neil.reid@utoledo.edu and roberta.capello@polimi.it with citation information, such as William Alonso, Location and Land Use, Harvard University Press, 1964, (2) attach up to three published book reviews, if available, using pdf files. No letters of nomination or support are required, and, if provided, will not be sent to jurors. The selection criteria are innovation and expected impact.
Members of the Prize Committee include:
Professor Roberta Capello, Chair, Politecnico di Milano, roberta.capello@polimi.it
Professor Emeritus Peter Gordon, USC, pgordon@usc.edu
Professor Janet Kohlhase, University of Houston, kohlhase@central.uh.edu
Professor Emeritus, Gordon Mulligan, University of Arizona, mulligan@email.arizona.edu