Past and Future Conferences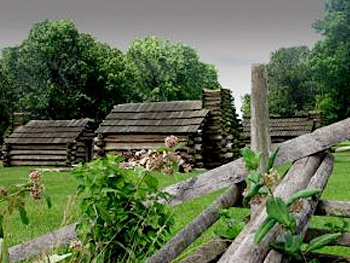 To review information from previous conferences please visit our archive.
North American regional scientists have a tradition of sharing ideas and research that dates back to the founding of the Regional Science Association. The North American Regional Science Council is proud of this fine and long heritage. Scientific meetings have been held annually without interruption in North America since 1954. A complete list of past meetings appears below, along with some of our forthcoming conferences.
| | |
| --- | --- |
| Detroit, MI | December 27-29, 1954 |
| New York, NY | December 27-30, 1955 |
| Cleveland, OH | December 27-29, 1956 |
| Philadelphia, PA | December 28-30, 1957 |
| Chicago, IL | December 27-29, 1958 |
| Washington, DC | December 27-29, 1959 |
| St. Louis, MO | December 28-30, 1960 |
| New York, NY | December 27-29, 1961 |
| Pittsburgh, PA | December 27-29, 1962 |
| Chicago, IL | November 15-17, 1963 |
| Ann Arbor, MI | November 13-16, 1964 |
| Philadelphia, PA | November 12-14, 1965 |
| Clayton, MO | November 4-6, 1966 |
| Cambridge, MA | November 3-5, 1967 |
| Cambridge, MA | November 8-10, 1968 |
| Santa Monica, CA | November 7-9, 1969 |
| Philadelphia, PA | November 6-8, 1970 |
| Ann Arbor, MI | November 12-14, 1971 |
| Philadelphia, PA | November 10-12, 1972 |
| Atlanta, GA | November 9-11, 1973 |
| Chicago, IL | November 8-10, 1974 |
| Cambridge, MA | November 7-9, 1975 |
| Toronto, ON | November 12-14, 1976 |
| Philadelphia, PA | November 11-13, 1977 |
| Chicago, IL | November 10-12, 1978 |
| Los Angeles, CA | November 9-11, 1979 |
| Milwaukee, WI | November 14-16, 1980 |
| Montreal, QC | November 13-15, 1981 |
| Pittsburgh, PA | November 12-14, 1982 |
| Chicago, IL | November 11-13, 1983 |
| Denver, CO | November 9-11, 1984 |
| Philadelphia, PA | November 15-17, 1985 |
| Columbus, OH | November 14-16, 1986 |
| Baltimore, MD | November 6-8, 1987 |
| Toronto, ON | November 11-13, 1988 |
| Santa Barbara, CA | November 10-12, 1989 |
| Boston, MA | November 9-11, 1990 |
| New Orleans, LA | November 7-11, 1991 |
| Chicago, IL | November 12-14, 1992 |
| Houston, TX | November 11-14, 1993 |
| Niagara Falls, ON | November 17-20, 1994 |
| Cincinnati, OH | November 8-13, 1995 |
| Arlington, VA | November 14-17, 1996 |
| Buffalo, NY | November 5-9, 1997 |
| Santa Fe, NM | November 11-14, 1998 |
| Montreal, QC | November 11-14, 1999 |
| Chicago, IL | November 9-11, 2000 |
| Charleston, SC | November 15-17, 2001 |
| San Juan, PR | November 14-17, 2002 |
| Philadelphia, PA | November 20-23, 2003 |
| Seattle, WA | November 11-13, 2004 |
| Las Vegas, NV | November 10-12, 2005 |
| Toronto, ON | November 15-19, 2006 |
| Savannah, GA | November 7-11, 2007 |
| New York City, NY | November 19-22, 2008 |
| San Francisco, CA | November 19-21, 2009 |
| Denver, CO | November 10-13, 2010 |
| Miami, FL | November 9-12, 2011 |
| Ottawa, ON | November 7-10, 2012 |
| Atlanta, GA | November 13-16, 2013 |
| Washington, DC | November 12-15, 2014 |
| Portland, OR | November 11-14, 2015 |
| Minneapolis, MN | November 9-12, 2016 |
| Vancouver, BC | November 8-11, 2017 |
| San Antonio, TX | November 7-10, 2018 |
| Pittsburgh, PA | November 13-16, 2019 |
| Virtual Conference | November 11-14, 2020 |
| Denver, CO | November 10-13, 2021 |
| Montreal, QC | November 9-12, 2022 |
| San Diego, CA | November 14 -18, 2023 |
| TBD | 2024 |
| Denver, CO | November 11-16, 2025 |