The North American Regional Science Council (NARSC) is an international Regional Science organization that, together, promote the exchange of knowledge, theory, and analysis of cities and regions across the globe.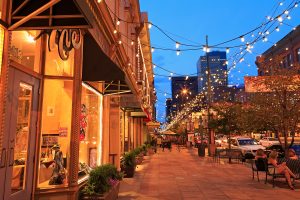 NARSC represents the interests of regional scientists in North America. The European Regional Science Association (ERSA), the Pacific Regional Science Conference Organization (PRSCO), and the Latin American Regional Science Association (LARSA) service the needs of regional scientists throughout Europe, the Pacific Rim, and Latin America respectively. All four super-regional associations fall within the organizational structure of the Regional Science Association International (RSAI) which coordinates the activities of regional scientists globally.
Our annual conference is structured around a number of thematically-focused sessions during which regional scientists present their work. The typical format involves four consecutive 20-minute scholarly presentations, followed by comments and critique offered by the appointed discussant, and questions and answers from the audience. The conference also incorporates discussion panels on timely topics of Regional Science. We will offer the opportunity to participate in one of several workshops and tutorials on cutting-edge topics of Regional Science.
All paper presenters are expected to have a manuscript (even in draft form) available to share with the appointed discussant 2-3 weeks before the conference. An abstract must be submitted by the stated deadline for a presentation to be accepted, but a manuscript is not necessary at this time.
All conference participants agree to serve as discussants of a conference paper, if appointed to do so by the Conference Program Committee. Some participants will also be invited to serve as session chairs.
If you are a graduate student, please consider entering one of our two Graduate Student Paper Competitions – Graduate-Student-Author Paper Competition or the Graduate-Student-Led Paper Competition.
NARSC invites Regional Scientists to suggest ideas for special sessions, focused on specific topics. If you are interested in organizing a special session at the next conference please contact NARSC Executive Director, John Sporing at ExecutiveDirector@narsc.org.