Travel Information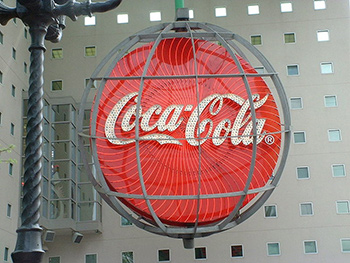 Getting to Atlanta
Air: Atlanta's Hartsfield-Jackson Atlanta International Airport is the largest airport in the world, by passenger volume and landings and has direct flights to Europe, Latin America, Asia and Africa.
Getting to the Grand Hyatt
The Grand Hyatt Hotel is located is Buckhead, Atlanta's uptown neighborhood and the heart of city's retail agglomeration. The physical address is:
Grand Hyatt Atlanta
in Buckhead
3300 Peachtree Road, N.E.
Atlanta GA 30305, USA
404-237-1234
The Grand Hyatt is located just 15 km (10 miles) of Downtown Atlanta and 20 miles north of the the airport and is accessible by public transit, taxi, and limousine services. From the airport weblink, click on 'Ground Transportation' to find transportation options and costs, as well as further information about airport terminals, shops, and Customs and Immigration.
Transit: Atlanta's heavy rail system, MARTA, has a terminus station in the Airport.
To reach the hotel from the Airport, get on the first departing train. If the train is a Red Line heading to "North Springs" stay on the train until you arrive at Buckhead station. If you're on the train headed to "Doraville" you'll need to exit at Lindbergh Center and wait for the next train headed to North Springs which will arrive on the same platform. If you arrive after 7pm (19:00hr) you'll have to transfer.
After exiting the station up the first set of escalators, you'll make a right and walk along Peachtree St. for 2 blocks to reach the Grand Hyatt.
Cab: A cab ride from the airport will cost $42.
Car: All major car rental agencies operate out of the Atlanta airport which is offsite and accessed via a people mover just beyond the MARTA train station. It is about a 25 minute drive from the airport to the hotel. Valet and self-park options are available at the Hyatt. Driving directions to the hotel can be found at the Grand Hyatt website.
Getting Around Atlanta
The Grand Hyatt is located four blocks from the Lenox and Phipps Plaza shopping malls and is in walking distance to many restaurants and shops. It is two blocks from a MARTA station (Atlanta's transit authority) which offers quick connections Midtown and Downtown Atlanta and transfer service to the Little Five Points neighborhood and the city of Decatur, GA among other neighborhoods of interest. The hotel also provides a free shuttle to any destination within two miles and the Buckhead Business Improvement District operates
November weather in Atlanta
While Atlanta has a humid continental climate, weather in Atlanta during the fall is variable. The average November high is 62°F, and the average low is 45°F, with a 30% chance of rain.